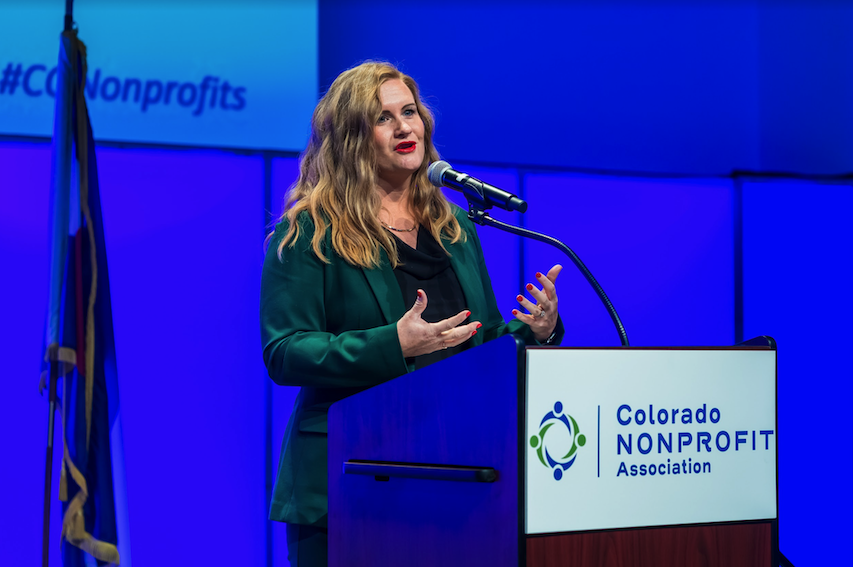 WE ARE

COLORADO.
Members of the Colorado Nonprofit Association benefit in a multitude of ways:  free participation in educational programs and access to organizational resources; free and deeply discounted rates for postings on The Association's Job Board; access to peer-to-peer roundtable discussions; member-only advocacy alerts, invitations to special events and free or deeply discounted rates on publications and special reports.
FOUNDED IN 1986
Our mission is to lead, serve and strengthen Colorado's nonprofit community to improve the quality of life throughout our state.
Our nonprofit organizations provide resources for those in need, elevate voices, fight to sustain our environment and enrich human experiences.

To fulfill its mission for this economically significant and critically important sector, the Colorado Nonprofit Association provides values to its members in three key areas:
Advocate
Leads adoption and implementation of state-level legislation and public policies that strengthen nonprofits and communities through its advocacy program.
Connect
Ensures staff and boards of nonprofit organizations connect and learn from each other and leverage cross-sector partnerships through in-person and virtual events and roundtable discussions.
Educate
Provides educational programming and publications to help enhance organizational health and increase the capacity of nonprofits to meet their missions.