Serving and strengthening Colorado's nonprofit community lies in the heart of our advocacy and public policy efforts.
Our advocacy team leads the adoption and implementation of public policies that strengthen nonprofits and communities throughout Colorado. To follow our efforts and become more informed about the public policies and legislation that affects our industry, click the button below to sign up for our advocacy and policy email updates.
Our Guiding Principles
A Thriving Nonprofit Community
Helping nonprofits and their employees have the capacity and resources to thrive in carrying out their missions
---
A Strong Nonprofit Workforce and Organizations
Championing equitable workplace practices, valuing and developing talented employees and providing competitive pay and benefits.
---
Government Policies That
Fully Support Critical Public Services
Supporting and advocating for public tax and budgetary policies that provide resources for and help nonprofits carry out their missions.
2023 Public Policy Agenda
---
2022 Legislative recap report
Advocacy tools
Explore The Association's advocacy resources which help educate nonprofits on participation and engagement in state and national public policy efforts.
The Colorado Nonprofit Association works on public policies that advance several core principles:
Effective tax incentives to increase charitable giving and volunteerism
Helping nonprofits obtain state and local tax exemptions
Encouraging effective and accountable cross-sector partnerships
Regulation of the nonprofit sector that appropriately balances protecting public interests with avoiding burdensome, undue penalties and reporting requirements
Helping nonprofits meet community needs through fiscal and budgetary considerations
Helping nonprofits comply with employment laws, pay competitive wages and offer competitive benefits
Assisting with  nonprofits' integral role in job creation and economic development in Colorado
Working with nonprofits to engage in nonpartisan advocacy and civic engagement activities
Join our mailing list to stay up-to-date on what's happening in Colorado.
Get Involved!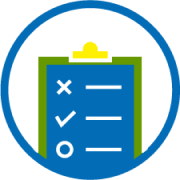 Receive email updates on policy priorities, advocacy issues & action alerts.
View available resources to support your advocacy and lobbying efforts.