Join US
The state of Colorado has over 20,000 nonprofits with over 128,000 employees and ONE organization represents them all. Colorado Nonprofit Association. The Association is the source for growing your network, knowledge and influence.

Select from our four distinct membership offerings below to learn more about costs and member benefits.
Click here for information on our March to Membership!
Explore Membership Types
Our member programs represent organizations and individuals in the following categories:
Nonprofit 501(c)(3) Membership
Nonprofit organizations with a 501(c)(3) designation (or pending IRS application) operating in Colorado are eligible and encouraged to apply for nonprofit membership.
Government & Other 501(c) Membership
Government agencies and nonprofits with designations OTHER than 501(c)(3) are eligible and encouraged to apply for membership in this category.
---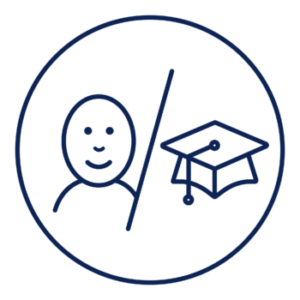 Individual/Student Membership
Individuals or students interested in networking, professional development and nonprofit advocacy are eligible and encouraged to apply for membership in this category.
Businesses interested in expanding their network, increasing their knowledge of and leveraging their influence in the nonprofit sector are encouraged to apply for membership as well.
MEMBER SUPPORT
WE'RE HAPPY TO TALK!
MEMBERSHIP MANAGEMENT
What Members Are Saying
"While renewing our membership to the Colorado Nonprofit Association this year, I again realized its incredible value. When we formed Yellow Ribbon Suicide Prevention in 1995, so many knowledgeable and friendly staff at Colorado Nonprofit Association answered our questions, guided us through local and federal filings, and provided helpful classes. Because of them, we were able to focus on our mission of saving lives, instead of getting tied up in the paperwork. Thank you to the Colorado Nonprofit Association for helping members like me change the lives of our community members for the better every single day."

Dale Emme
Yellow Ribbon Society
"Kids At Their Best is a member of the Colorado Nonprofit Association so we have a voice.  As a small non profit there were so many things that we just didn't have the capacity to keep on up – especially on the legislative side. Being a member of the Association allowed us to have our voice heard without doing all the leg work. There was always someone available to answer questions or to give our thoughts to and I know through our trusted relationships that our thoughts were getting to legislators and our voice was being heard. Plus there are so many free trainings and information like the salary survey that we use all the time. Its a small investment for a lot of impact!"

Jodi Walker
Kids At Their Best
"The Community Foundation of the Gunnison Valley turns to the Colorado Nonprofit Association for everything from staying abreast of legislative updates relevant to the nonprofit sector to utilizing the job board when we're hiring. We love partnering with the Association to convey important updates and information with Gunnison Valley nonprofits. It's critical to have the Association advocating for our sector at the State level so we can focus on the important work to be done in our rural communities. The online workshop and training opportunities give us the opportunity to learn and share with peers from around the State."

Lauren Kugler
Community Foundation of the Gunnison Valley
"I'm honored to partner with Colorado Nonprofit Association for a number of reasons.  We originally became a member in the infancy stage of our organization and received a ton of resources that helped us gain understanding and knowledge of the nonprofit industry. Over the years, our services have grown and we now assist newly created nonprofits with building the infrastructure of their organization. This is where Colorado Nonprofit Association comes into play, we've established memberships for these organizations and they are excited to participate in workshops and gain the necessary knowledge as they grow their organizations.  I am extremely grateful for the partnership we have with Colorado Nonprofit Association, they make my job easier."

Kenneth Crowley
Crowley Foundation
Programs
& EVENTS
Our programs and events provide an opportunity for the Colorado nonprofit community to come together to connect, learn and share bright ideas to help make our communities stronger throughout the entire state.
Frequently Asked Questions